Information about Homeopathic Care
Homeopathy is a system of medical therapy that was developed in Europe over 200 years ago. Recent scientific evidence points to the safety and effectiveness of homeopathy for a variety of conditions. Homeopathy can be utilized as treatment that is complementary to traditional health care, or as an alternative (in many cases). As a licensed nurse practitioner, I also advise patients on when homeopathy alone cannot be expected to help, or will when one needs additional therapeutic approaches.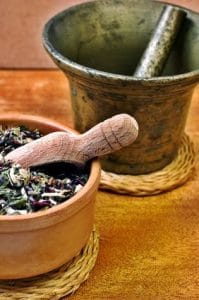 In many cases I can and will provide that additional testing or treatment, or if needed, referral to the appropriate provider, whether that's a traditional physician or surgeon, or a complementary practitioner, such as a chiropractor or other therapist. Homeopathy itself, we believe, provides a "spark" that stirs the body's own self-healing systems. In a sense, homeopathy heals one "from the inside out." In other words, homeopathy engages the healing power within. Just as minor illnesses go away on their own, and just as cuts heal, ultimately most problems improve because the body's own systems engage to heal. Homeopathy engages that power.
Treatment Design & Cost
I believe that the best use of alternative and complementary therapies such as homeopathic medicine lies in blending alternative with mainstream therapies. Your visit includes:
Thorough medical and homeopathic evaluation
Discussion of your options, conventional and alternative
A personalized, holistic treatment plan
My fee scale is loosely based on the prevailing federal Medicare fee scale. Initial visits are usually 90 minutes and are billed $180. Follow up visits occur about every 6 to 8 weeks and are usually billed at $80. Complicated cases may require several visits; more straightforward cases may require only 2 or 3 visits over a few months. My aim is to make people less dependent on visits. Thus, over time, patients develop more independence and control over their health, reducing costs in the long run.
Click on Treatment Approaches to learn more.
Visa, Mastercard, Discover, personal checks, and cash accepted. Some insurance plans may reimburse you for this care. Visits are billed using standard CPT & ICD-9 coding.
Is Medicare your primary insurance? Scroll down below to Medicare for more information.
Nutritional Supplements & Herbs
As for supplements, my feeling is that Nature has equipped us very well to live in the world, and in general, once the system is back in balance, there's no reason to continue most supplements. I don't believe that human beings need massive amounts of expensive supplements in order to live well. If you need supplements, I will make specific recommendations and you can order professional quality supplements at a reasonable price, shipped directly to your home at Wellevate/Emerson Ecologics. In general, once people are doing well, supplements can be used during periods of weakness or minor illness (such as a cold or flu), to help "bounce back." Or if you require supplements for an ongoing condition such as diabetes or thyroid problems, you can have them shipped automatically so you never run out.
Medicare
Have one of these?
If you are enrolled in Medicare, and Medicare is your primary payer, and you are not enrolled in an HMO (health maintenance organization)
You may be eligible for direct reimbursement of your visit with me. Homeopathy is considered a category of internal medicine. Your visit will include all of the standard Medicare-required elements to qualify for reimbursement, so long as your enrollment is active and remains primary. If you believe you qualify, bring your Medicare card and any secondary insurance cards to your visit.
Medicare usually pays only 80% of the visit amount. After I submit your claim, your secondary insurance may pay the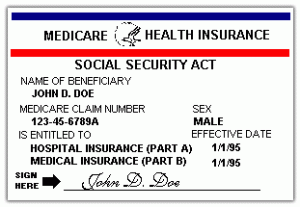 remaining 20%. If you do not have secondary insurance, you are responsible for the remaining 20%. If your secondary payer does not complete payment by 180 days, you may be asked to pay the balance and seek redress from your insurer. If I submit your claim and it is rejected for reasons of non-enrollment, secondary payer status, or any other reason not related to the claim submission itself, you will be asked to pay the balance.
You will be asked to agree to an assignment of payments at your visit. This is normal procedure.
If you have further questions, please call my office at 717.761.6902