Price changes coming, effective April 1, 2022
Pricing for Homeopathic Medicine Only
My fee scale is loosely based on the prevailing federal Medicare fee scale. Initial visits are usually 90 minutes and are billed $195. Follow up visits occur about every 6 to 8 weeks and are usually billed at $95. Complicated cases may require several visits; more straightforward cases may require only 2 or 3 visits over a few months. My aim is to make people less dependent on visits. Thus, over time, patients develop more independence and control over their health, reducing costs in the long run.
Visa, Mastercard, Discover, personal checks, and cash accepted. Some insurance plans may reimburse you for this care. Visits are billed using standard CPT & ICD-9 coding.
Medicare
Have one of these?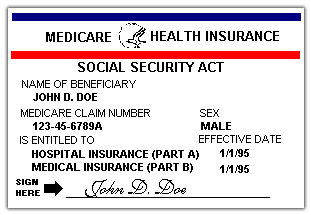 If you are enrolled in Medicare, and Medicare is your primary payer, and you are not enrolled in an HMO (health maintenance organization) you may be eligible for direct reimbursement of your visit with me. Homeopathy is considered a category of internal medicine. Your visit will include all of the standard Medicare-required elements to qualify for reimbursement, so long as your enrollment is active and remains primary. If you believe you qualify, bring your Medicare card and any secondary insurance cards to your visit. If you are in Medicare Advantage you will only be charged the Medicare-approved rate for treatment.
Medicare usually pays only 80% of the visit amount. After I submit your claim, your secondary insurance may pay the remaining 20%. If you do not have secondary insurance, you are responsible for the remaining 20%. If your secondary payer does not complete payment by 180 days, you may be asked to pay the balance and seek redress from your insurer. If I submit your claim and it is rejected for reasons of non-enrollment, secondary payer status, or any other reason not related to the claim submission itself, you will be asked to pay the balance.
You will be asked to agree to an assignment of payments at your visit. This is normal procedure. If you have further questions, please call my office at 717.379.6260